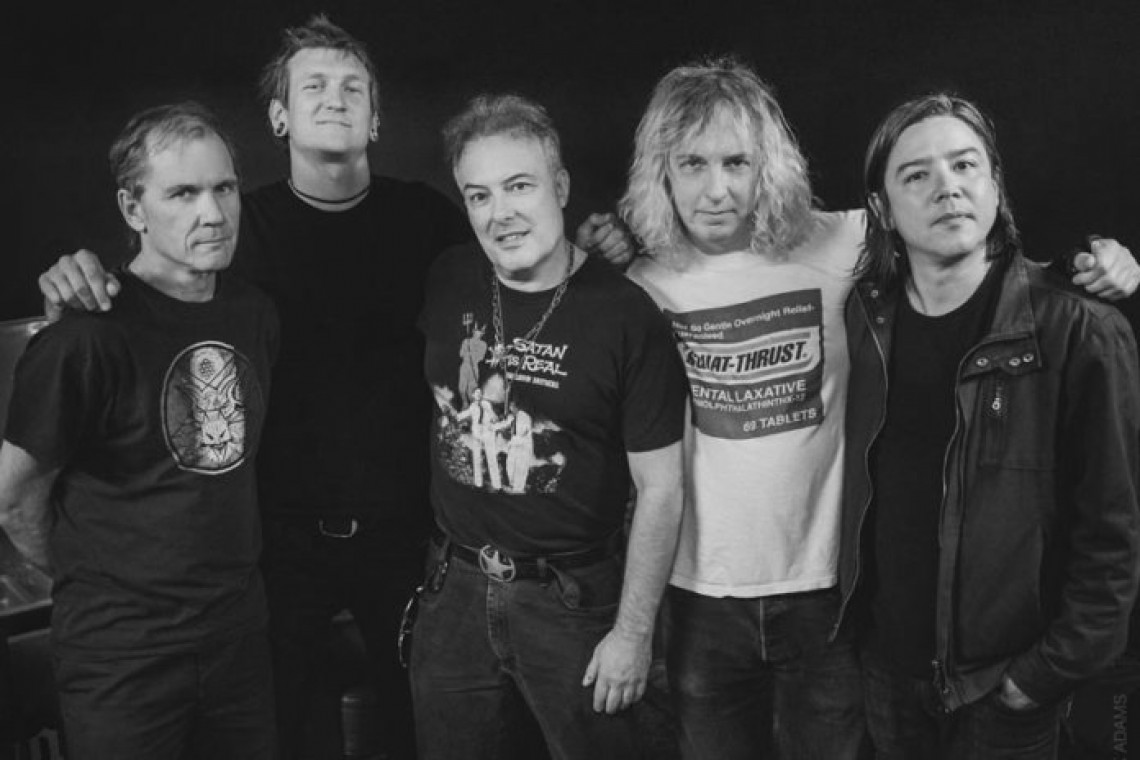 Jello Biafra And The G.S.M.
For the past six years, Jello Biafra and the Guantanamo School of Medicine have been ripping the faces off unsuspecting audiences throughout the Americas and Europe with a live show that gives a nod to the Dead Kennedy's frontman's past and catapults his vision into the 21st century with a truckload of incisive, biting,new songs that leave no question that this is not nostalgia.
The band consisting of the double-barreled guitar attack of Ralph Spight (Victims Family,Hellworms, Freak Accident) and Kimo Ball (Freak Accident, Griddle, Mol Triffid), Bassist Larry Boothroyd (Victims Family, Triclops!, Brubaker) and drummer Paul Della Pelle (Helios Creed, Nik Turner's Space Ritual, and Philly HC legends Ruin) provides a hellacious backing track to Biafra's, more relevant than ever take on corruption, corporate McMedia making pop stars out of small-time crooks to shield the big ones, tabloid pop stars to lobotomize everyone else, our never-ending foreign-policy disasters, Christians waiting around for the Rapture to happen so Jesus can bring the oil back and more.
Their fourth release and second full length, "White People and the Damage Done" brings a road tested line-up to the studio with Biafra penning the ultimate treatise on the "Age of Austerity" and who's really responsible for it.
In the twenty years that followed the demise of the Dead Kennedy's, Biafra has devoted himself to activism,spoken word tours, collaborations with musicians as diverse as Mojo Nixon, No Means No, DOA, Reverend Horton Heat, Melvins, formed Lard with Ministry's Al Jorgenson and many other musical projects, released more than 400 records (and counting!) on his Alternative Tentacles Records label, amassed a Library of Congress sized record collection of Punk Rock and Exotica, performed as a DJ, acted in movies and television (most recently on Portlandia) and ran for the Green Party nomination for President of the United States.
Truly an original, always contraversial and confrontational, no one can doubt his punk rock bona fides. If you're at a punk show (or any kind of show for that matter) in the San Francisco Bay Area and beyond, he is there. In the front row. He's a huge fan and supporter of underground music and culture.
Jello Biafra and the Guantanamo School of Medicine is his first real band since the DK's and his new vision is as uncompromising as ever. In 2013 saw JB&GSM at Coachella, their first Australian tour, in Europe and throughout North America. For 2014 they're touring Europe and the United States and Canada with Negative Approach.This ain't nostalgia. This is the real deal. Jello Biafra hasn't forgotten how to write or what he's all about and the message is as sharp as ever.