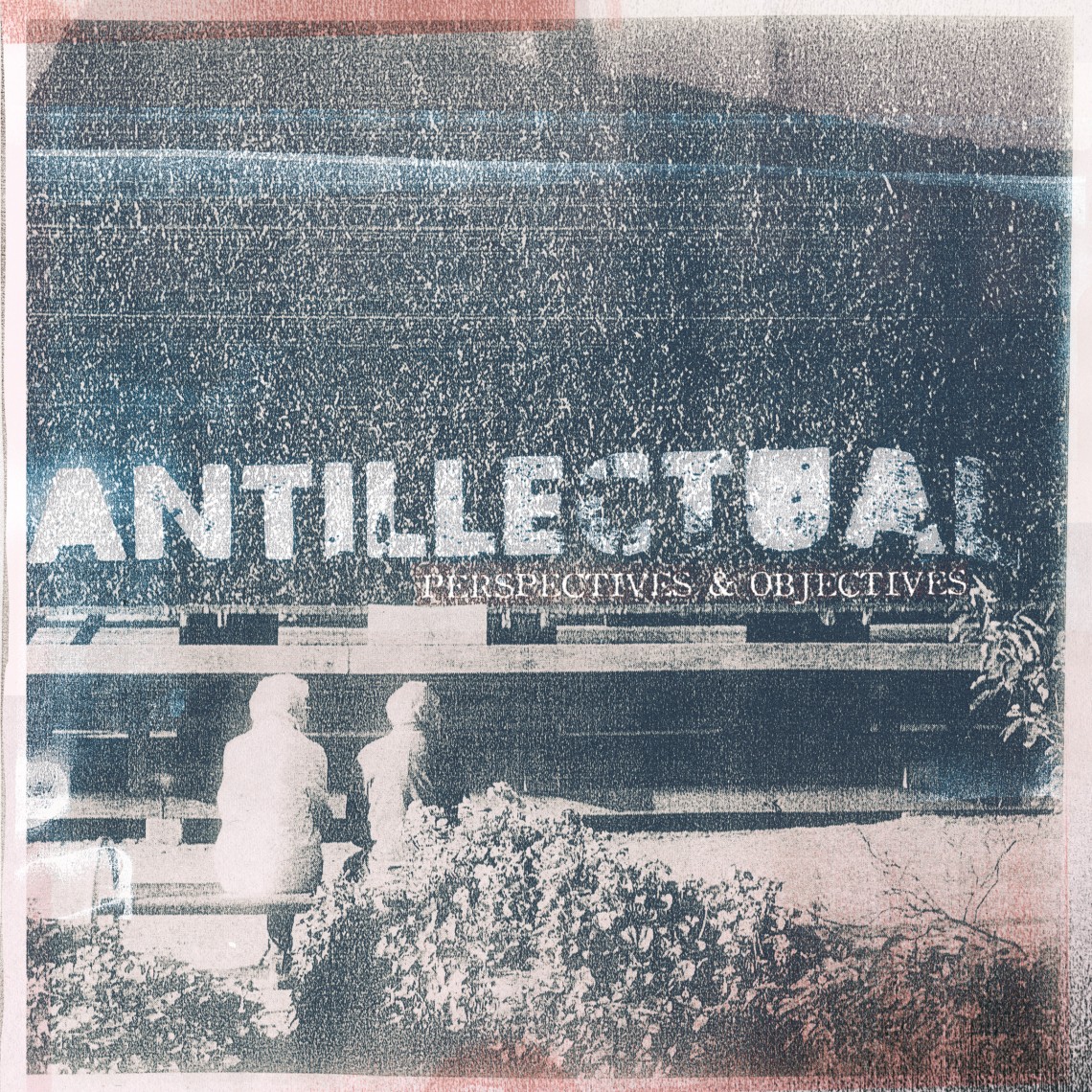 Antillectual - Perspectives And Objectives
LP-Gatefold and white vinyl / CD-Diggipack
File Under: Alternative / Punk / Post-Core
Videos (plus lots of infos, lyrics and more... ) watch HERE
"Perspectives & Objectives" is Antillectual's 4th full length album and a proof of the band's evolution towards more compact, serious yet accessible songs and messages, while maintaining their position in the European punk rock scene.
Antillectual's passionate music is melodic and energetic. With a sound firmly rooted in the combustible, dynamic punk of the '90's skate scene while incorporating hints of modern emo, orgcore and even metal, the band's sound is very distinctive. What defines that sound is a sense of urgency that resonates in each and every song.
The band laconically: "We manage to create our own unique blend of stolen riffs and borrowed songs"
"Perspectives & Objectives" was recorded by the band themselves, for the first time featuring instruments like cello, violin and organs.
Assisted, engineered and mixed by Nico van Montfort
Tracklist:
01. Soundtrack
02. Welcome to Le Jungle
03. With Gaga on Our Side
04. Work Horses vs Show Ponies
05. Pink Print
06. To All Members of Parliament
07. Future History
08. Bullies
09. Mother Inferior
10. Books
"Perspectives & Objectives" was released in Europe & America by a huge cooperation of labels:
Suburban Records (Benelux) / Destiny Records (Germany, Austria, Switzerland) / No Reason Records (Italy) / Angry Chuck Records (Russia) / Undermusic Records (South America) / A-F Records (USA) / Destroy It Yourself Records (Portugal) / Lockjaw Records (United Kingdom) / 5FeetUnder Records (Scandinavia) / Effervescence Records (France)
DJs choice:
Soundtrack / With Gaga on Our Side / Work Horses vs Show Ponies / Mother Inferior
Line Up:
Riekus van Montfort - drums / vocals
Willem Heijmans - vocals / guitar
Glen ten Haaf - bass / vocals